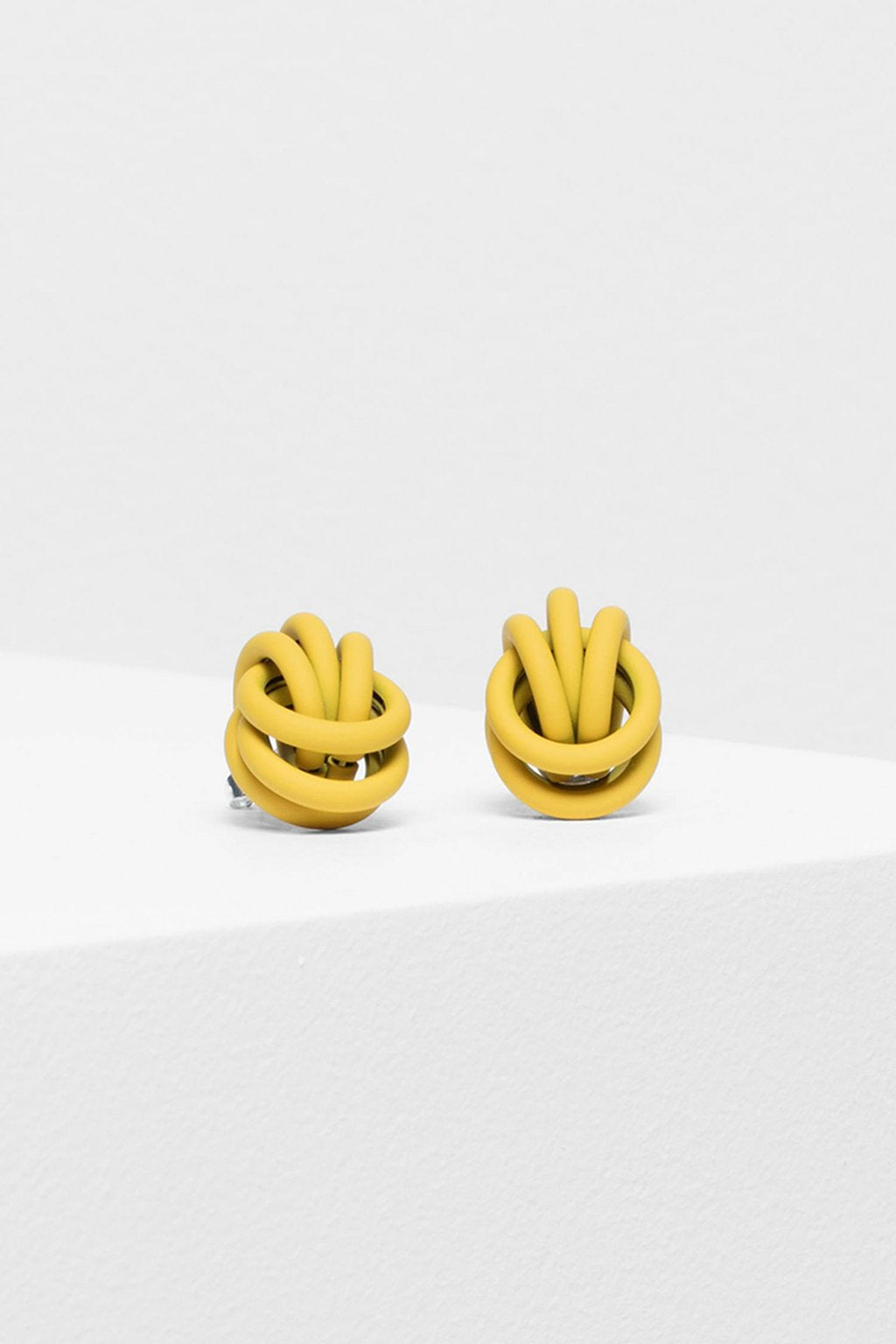 Bojar Stud Earrings - Yellow
Regular price $48.00 Sale
The Bojor Stud Earring is a light-hearted stud earring which brings a subtle pop of colour to your outfit. The knot style is made using matte, painted metal which has been twisted and looped together to form the abstract, geometric shape for a neat finish.
Fun, light-hearted design
Neat and compact
Subtle way to add colour
Elk uses a variety of techniques to make this piece, include casting, polishing and high-quality plating. The result is a super light, fine finish.

The metal used in ELK jewellery is nickel free and meets the EU REACH standards. It can be recycled through kerbside recycling in many areas, or through specialist metal recyclers.