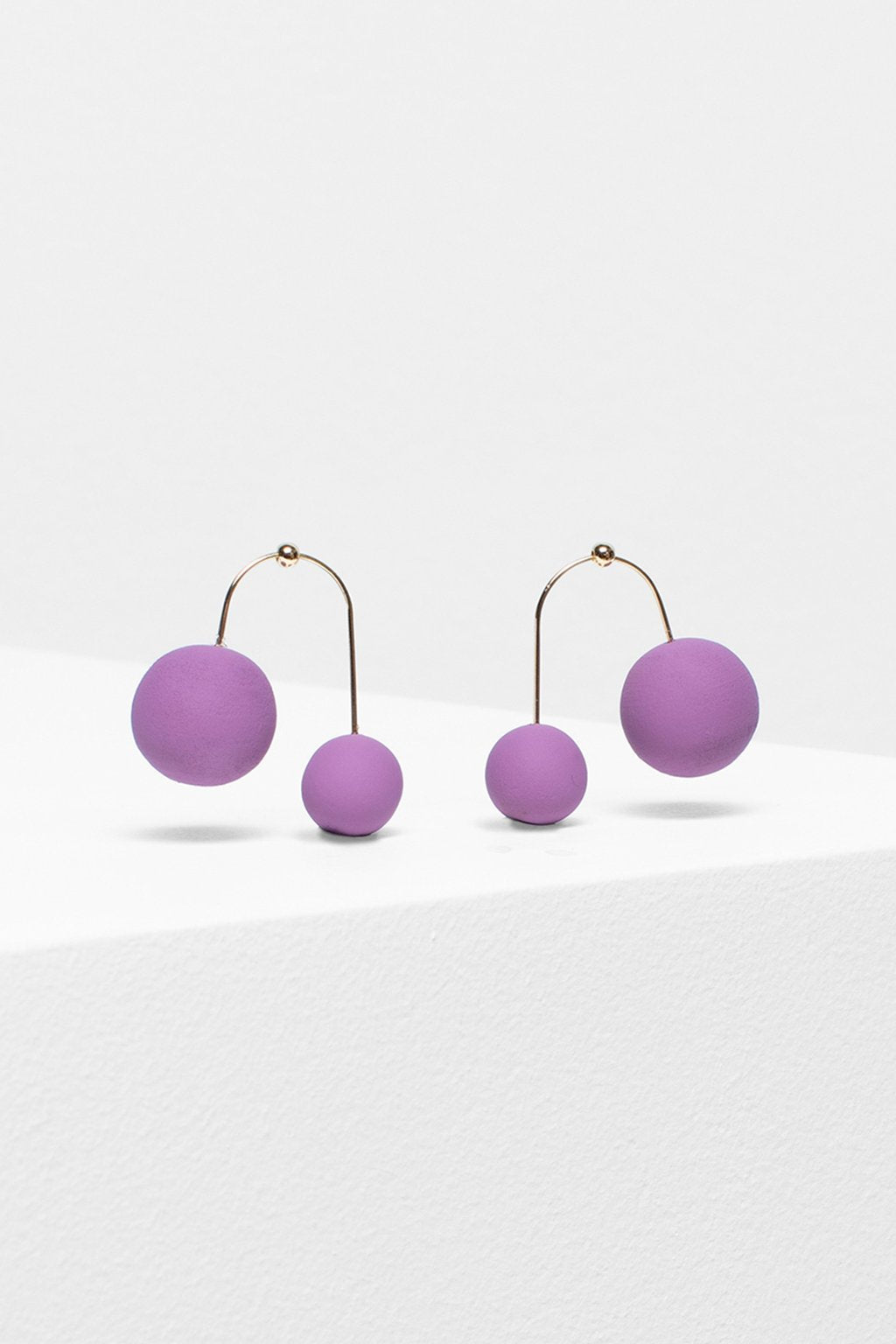 Aari Drop Earrings - Purple
Regular price $49.00 Sale
The Aari Drop Earring is a dynamic, statement style which injects a bright pop of colour to your outfit. The coloured wooden spheres are set upon a polished metallic arch as a simple stud for a directional way to add a subtle flair to your look.
Dynamic, statement style
Range of tonal colours
Mixture of materials for textural interest
Simple, stud style for easy wear
We use a variety of techniques to make this piece, include casting, polishing and high-quality plating. The result is a super light, fine finish. The metal used in ELK jewellery is nickel free and meets the EU REACH standards. It can be recycled through kerbside recycling in many areas, or through specialist metal recyclers. The earring posts are made from titanium.