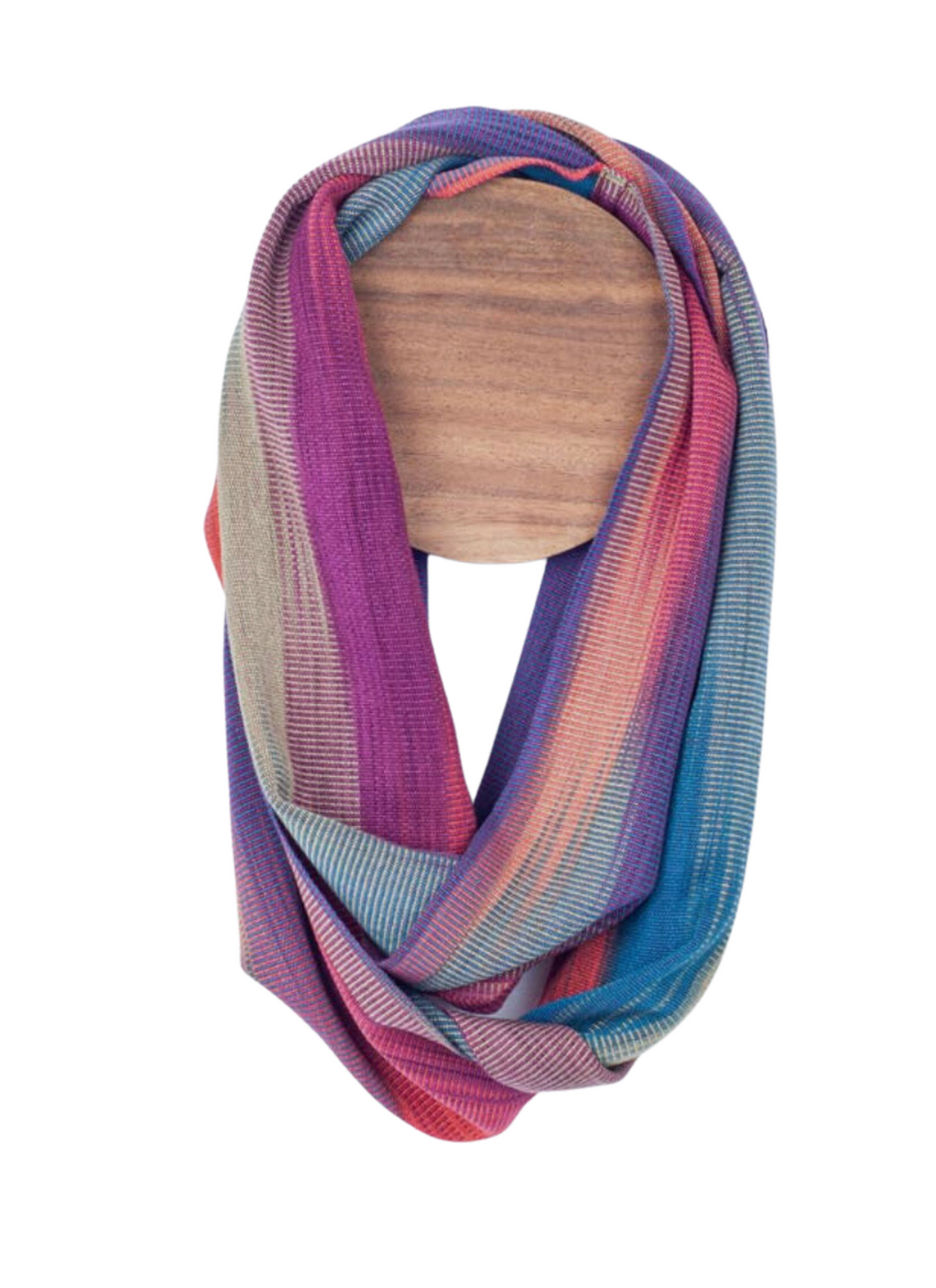 Handwoven Bamboo Silky Weave Infinity Scarf - Fushcia Multi
Regular price $110.00 Sale
Our silky weave infinity scarves are
handwoven from luxurious and sustainable 100%
organic bamboo. They are handwoven on a traditional
back strap loom by a Mayan Women's cooperative in
the highlands of Guatemala. They are hand dyed
using traditional ikat technique, featuring a
sophisticated, rich color palette and exceptionally
soft hand.

The scarf project plays a large role in the success of
the grass roots cooperative that has grown from 15 to
over 300 members, helping indigenous women
improve the lives of their families and community
through financial security. In addition to providing
women financial independence, the project supports
traditional Mayan handcraft, challenged by the
demands of fast paced of modern living.

Each scarf measures 62" in length/round and 10"
Made in Guatemala