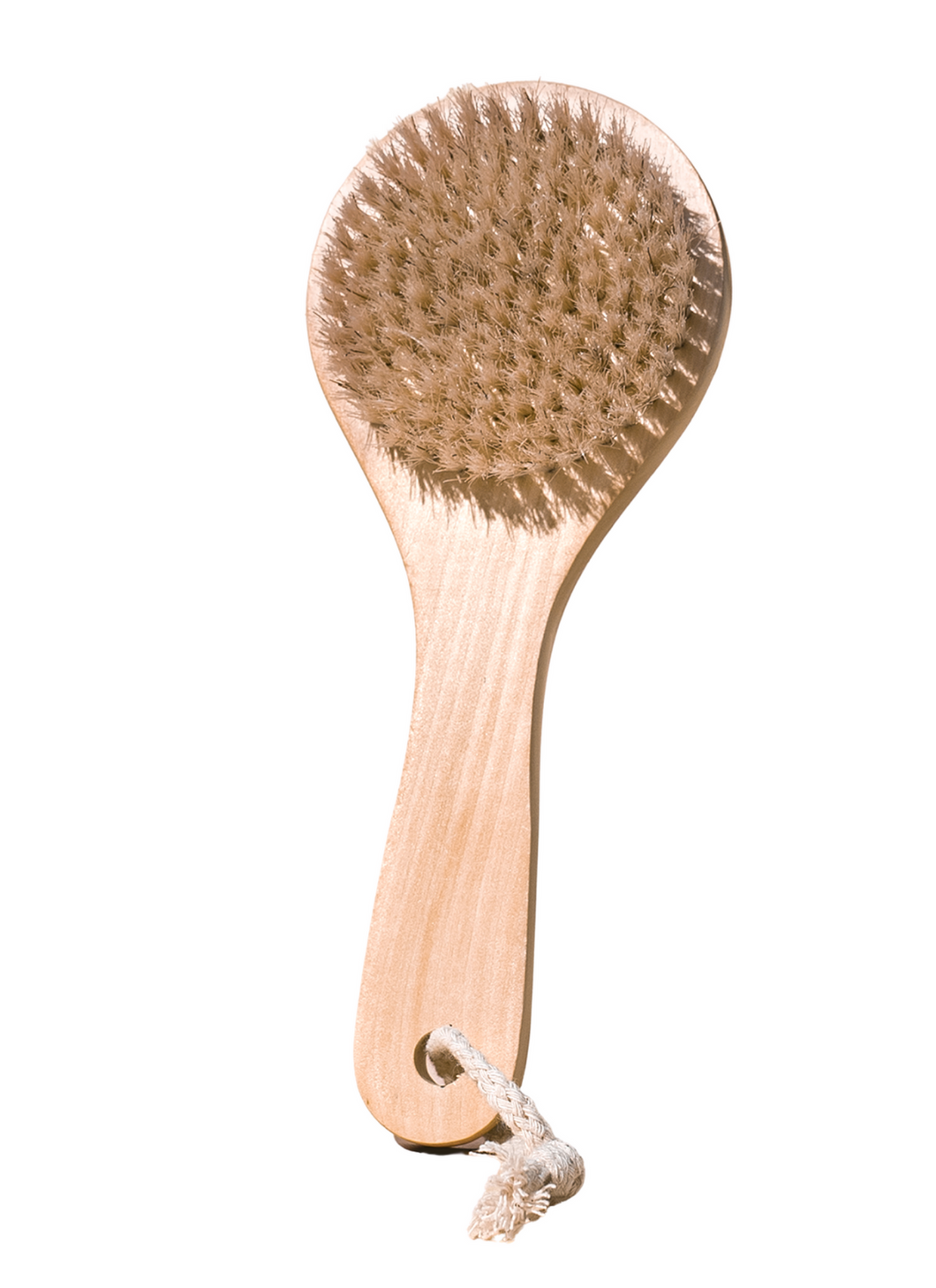 Body Dry Brush
Regular price $18.00 Sale
Series: Skin Tools
Benefit: Lymphatic Drainage
Say hello to your new energizing exfoliation tool. Smooth, tone, stimulate and balance. We're all about the detox. Improve texture + appearance of skin, increase blood flow, exfoliate and flush out your lymphatic system. With our easy to follow directions you will be brushing in no time!
Brush made from synthetic fibres
Gently Exfoliating
Boost Circulation
Helps Combat Cellulite
HOW TO USE
Skin Type: All
How Often: Anytime pre-shower
Step 1 -On dry skin, take brush onto skin starting at the feet.

Step 2 -Brush in upward long strokes, towards the heart.
Step 3 -Continue all over the body.
Step 4 -Hop in the shower.
MIDNIGHT PALOMA