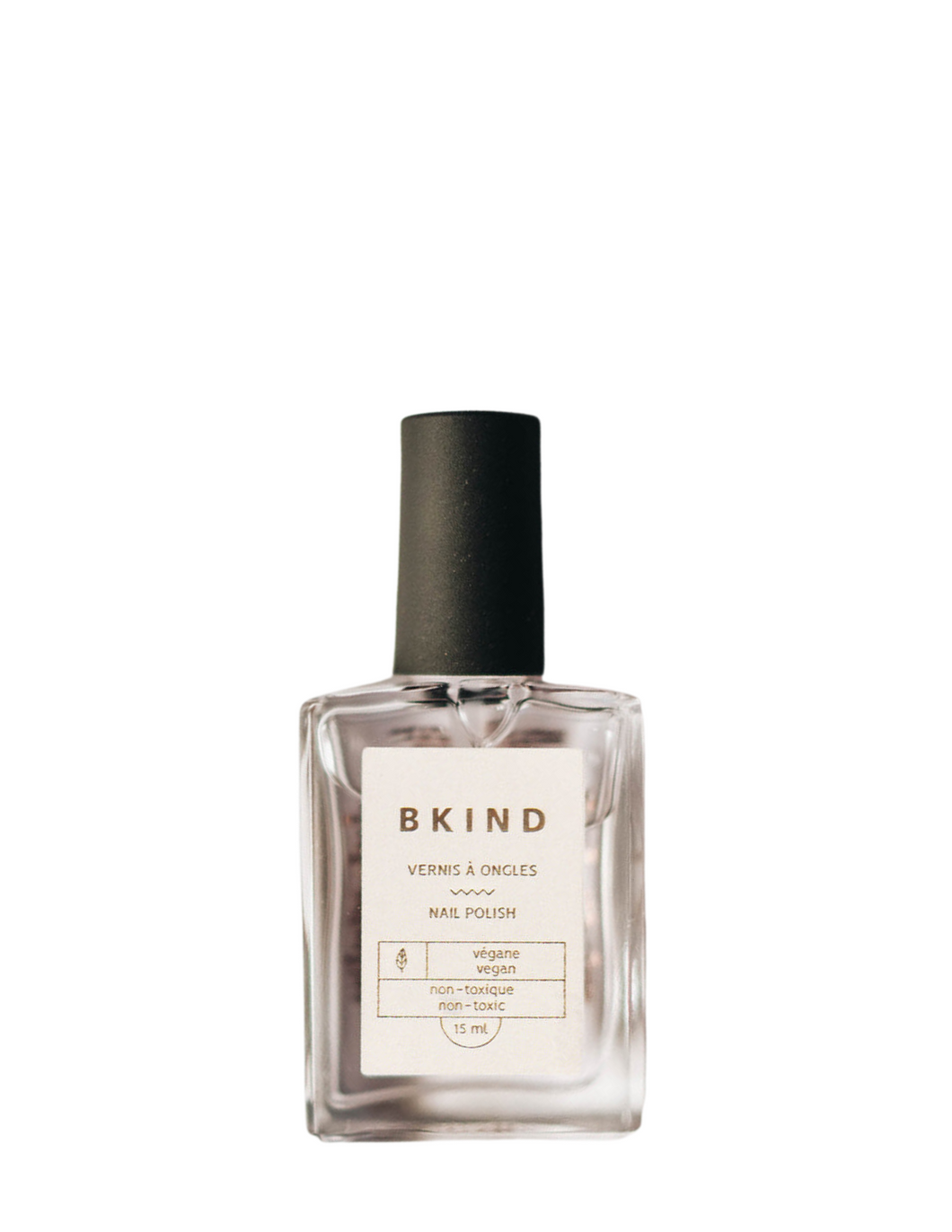 Bkind Nail Polish - Top Coat
Regular price $13.00 Sale
Top coat: perfect glossy finish and hides imperfections.

Finish your manicure or pedicure the right way with our non toxic and vegan top coat.
Our fast-drying nail polish top coat adds a perfect glossy finish to your manicure or pedicure and hides imperfections. It also contains an UV inhibitor which prevents yellowing. 
BKIND nail polishes are 10-free, meaning that they do not contain any of the 10 chemicals we usually find in regular nail polishes. They exclude formaldehyde, formaldehyde resin, toluene, camphor, DPB, xylene and paraben, perfumes and animal products from its list of ingredients.
BKIND